I have two more guitars of this model, one of them already finished. Here it is: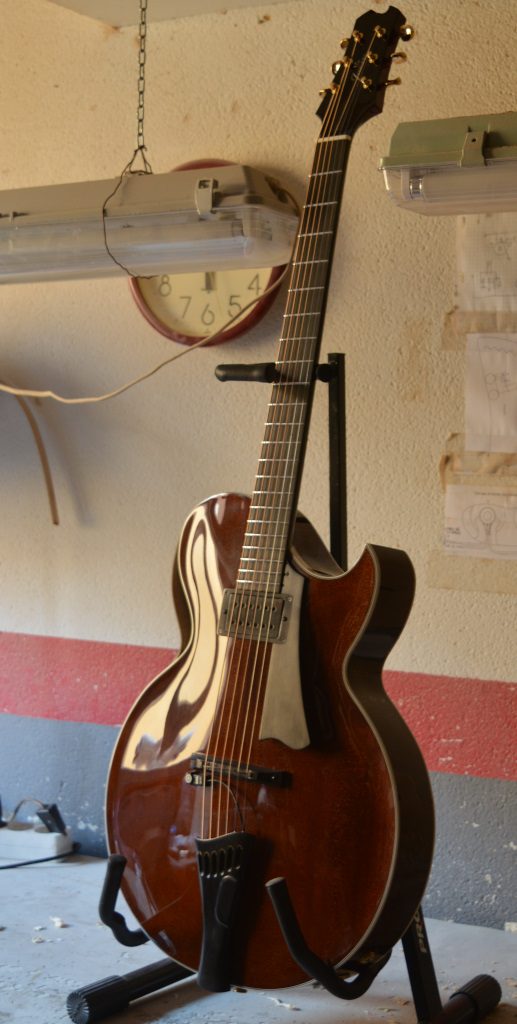 Both guitars have basically the same characteristics as the prototype. There are a few changes, most of them small:
The neck block is glued to the back in a smaller area, by means of a diagonal cut:
The soundport area has a simpler design inside the soundbox: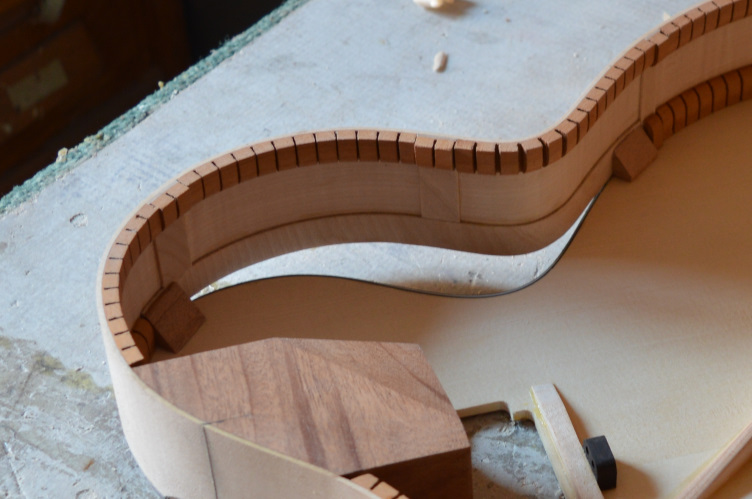 The carbon fiber reinforcements at the nut area are longer and deeper: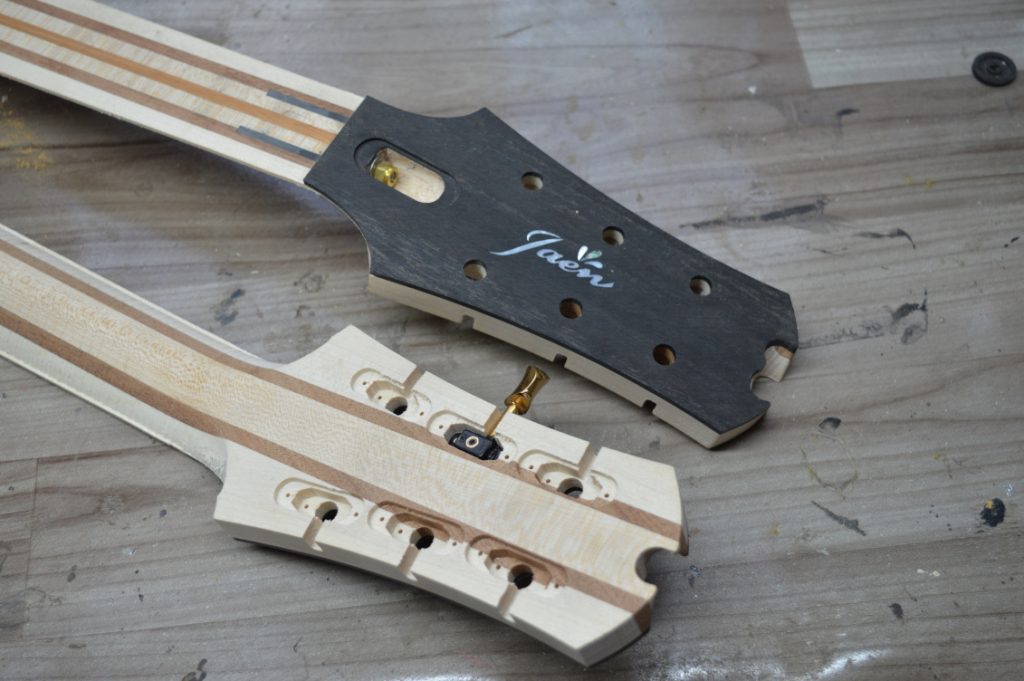 The peghead is smaller and, with the Gotoh Stealth machines, it is much lighter: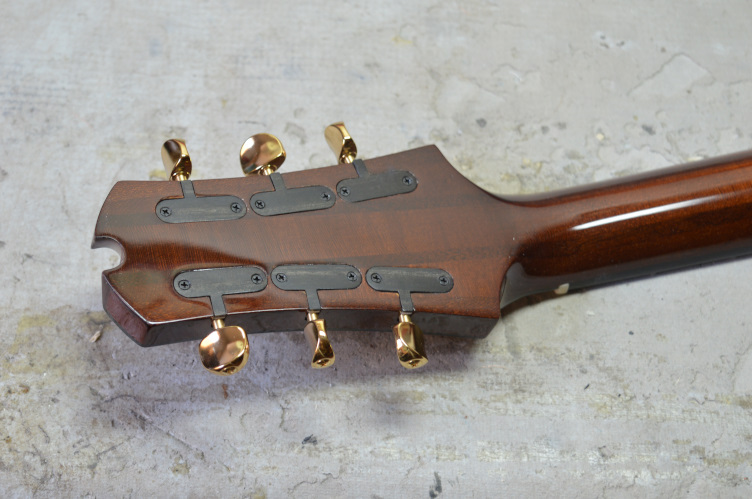 The pickup is derived from the Type 191, but made with two gauges of wire.
I'll post more about these guitars soon. And remember, I'll take one to the Luthier Guitar Show in Madrid, on October 13. We'll see there!